Size chart: SEE HERE.

BECHIVA is a European-based company specialized in the production of real leather accessories that best fit small dogs and are suitable for cats.

"TINO" bronze color leather dog harness or so-called "X type" leather harness is a quality accessory with a "D" ring for attachment of a leash. This unique Leather Dog Harness is completely handcrafted in our own workshop. It is made of soft lamb leather and a highly durable leather lining. Very soft and flexible. Designed to fit well and be comfortable for your small puppy or your cat that loves to go for a walk. All metal parts and rivets are Italian made, plated in silver, gold or black color. The perfect gift for your best friend!

Yours bronze color leather dog harness will be shipped as soon as the order has been confirmed. Usually within 1-2 days. The Harness will arrive in a stylish white cardboard box appropriate for a present.

✓ 100% genuine leather

✓ Soft leather lining

✓ Handmade superb quality finish

✓ Made in Europe

This product is appropriate for different dog breeds:
#Chihuahua #Yorkshire Terrier or Yorki #Jack Russel #Pomeranian #Rat Terrier #Beagle #Bichon Frise #Boston Terrier #Brussels Griffon #Dachshund #French Bulldog #Schnauzer #Norwich Terrier #Pekingese #Pug #Shih Tzu #White Terrier #Bolonka #Yorkipoo and others.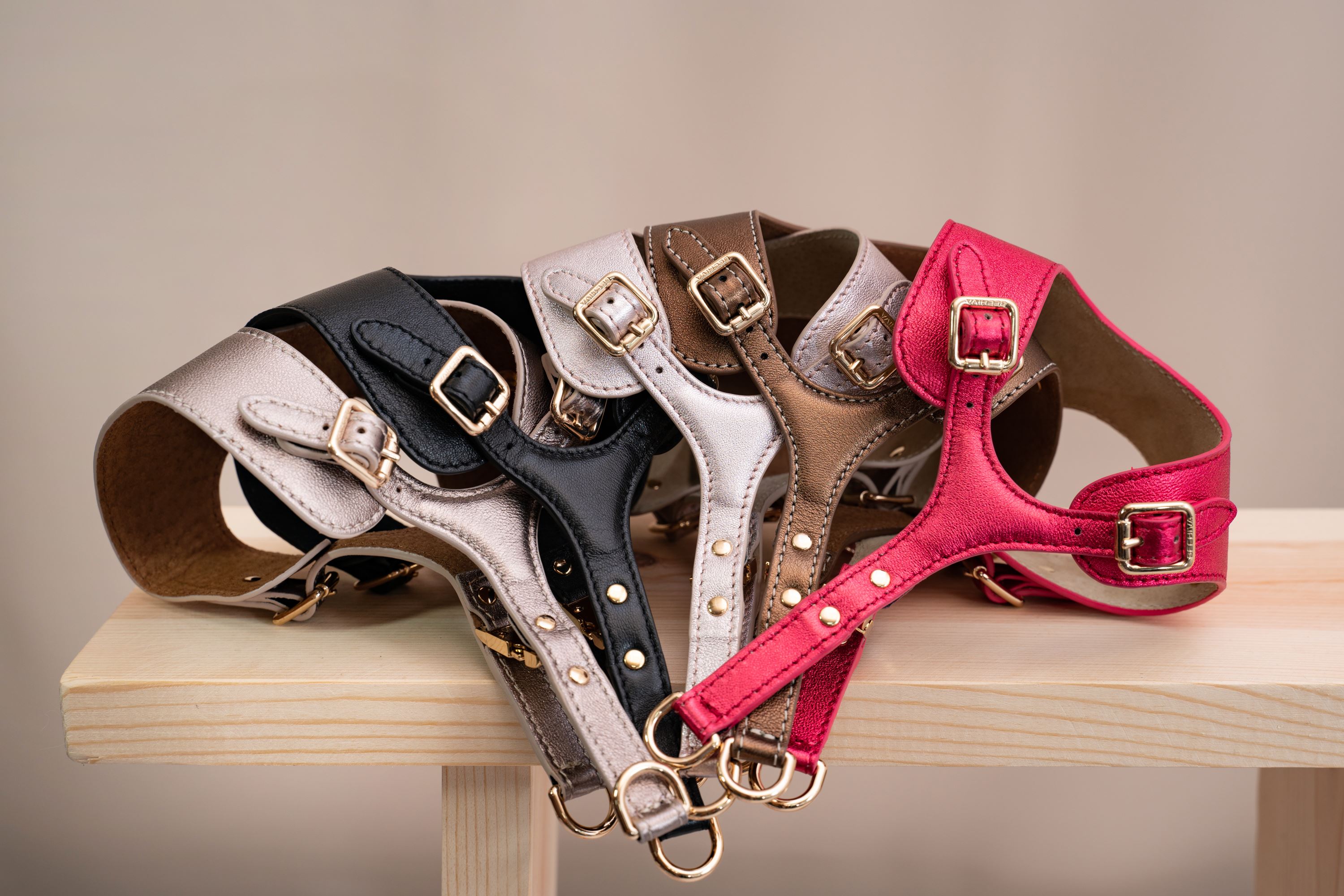 High quality metal hardware
All metal parts and rivets are Italian made, plated in silver, gold or black color.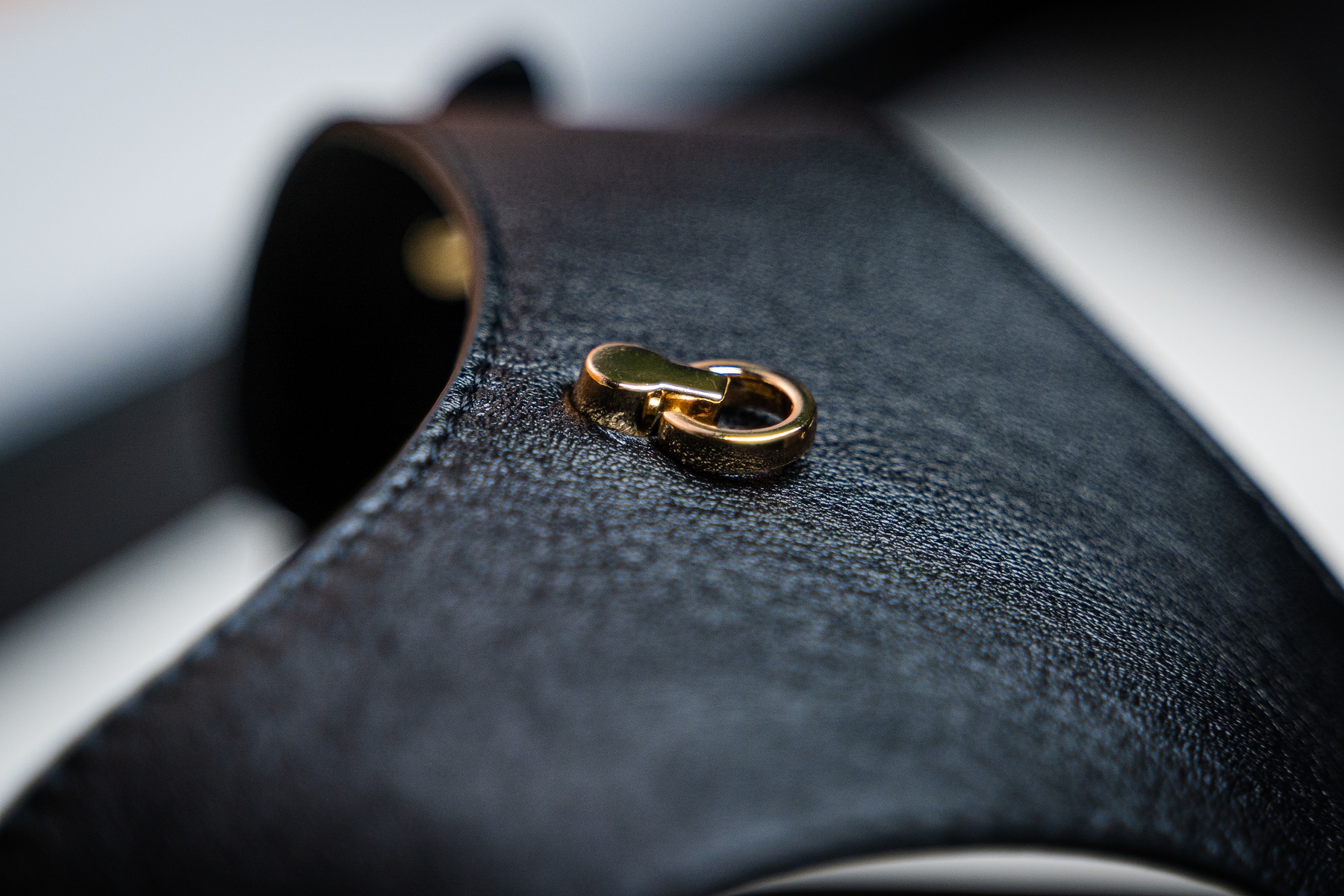 Front accessory for medallion attachment
Not only beautyful as stand allone accessory but also functional for attachment of medallions, dog tags.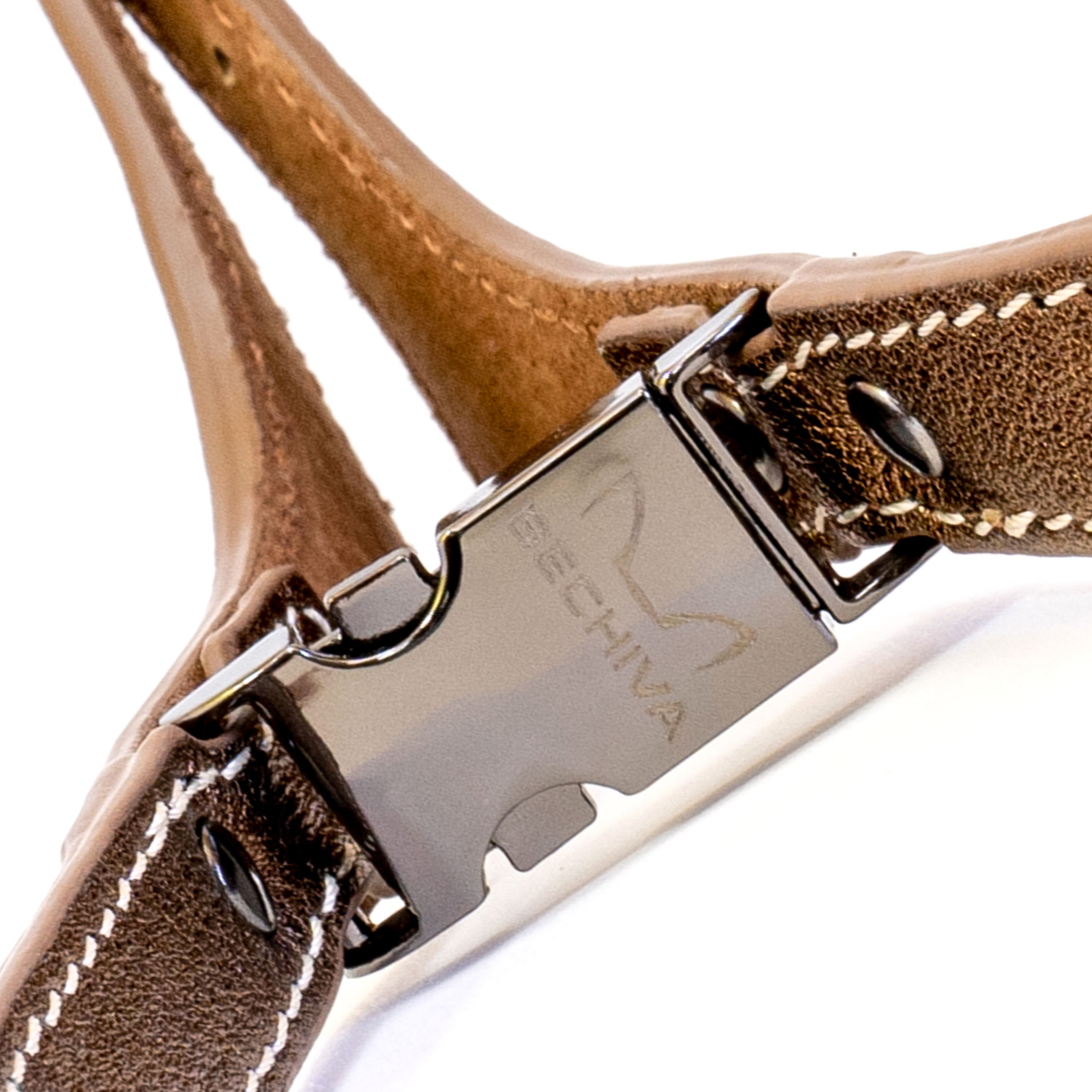 Easy ON and OFF
Very small but strong side release buckle that makes the wearing of the harness very easy.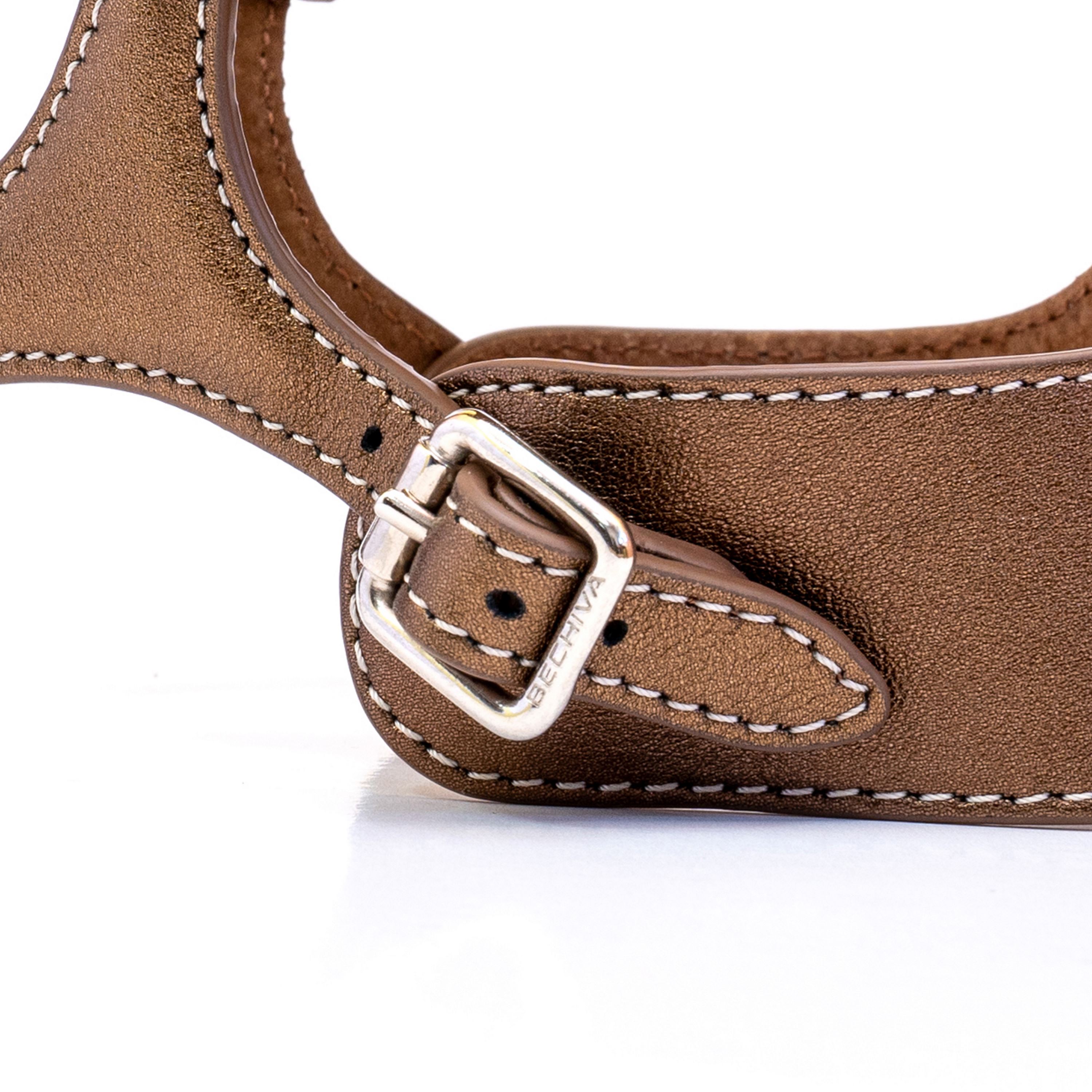 Buckles for adjustment
Adjustable with 4 buckles for better fit. Even if the dog is still growing up the harness could be adjusted with several centimeters.
Recommended
You might want to take a closer look.